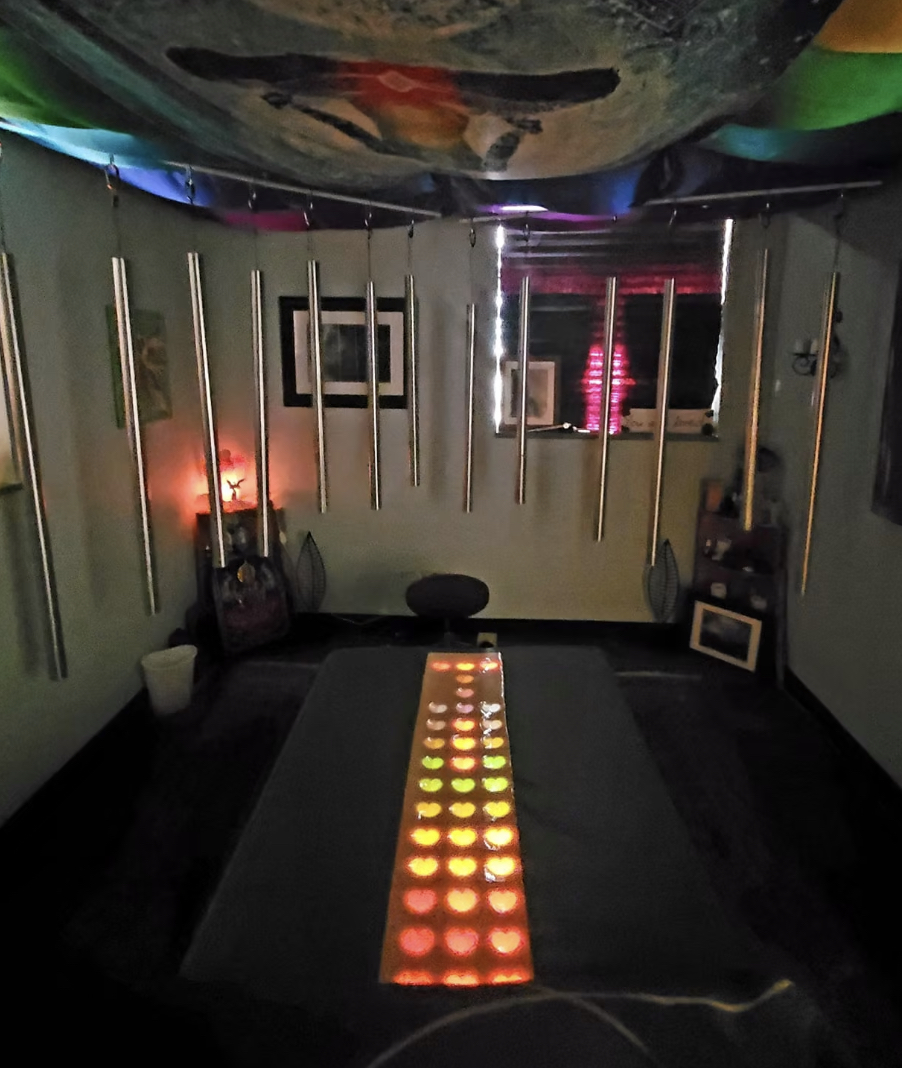 "Chronos is clocks, deadlines, watches, calendars. Chronos keeps track… Chronos is the world's time. Kairos is transcendence, infinity, reverence, joy, passion, love; the Sacred….Kairos is Spirit's time. We exist in chronos. We long for kairos. That's our duality. We do in chronos. In kairos we're allowed to be."
— Sarah Ban Breathnach
In this chamber, the Original Light Table™ awaits your presence to facilitate balancing and activation of the energetic meridian systems.The chamber is complimented by calibrated sound tubes based on 25 years of medical research.
The Original Light Table™ developed by Arthur Franklin, is an advanced technology based on quantum physics that greatly enhances your complete well-being on all levels: physically, mentally, emotionally and spiritually.
The table may assist you in the following areas:
Stress & Tension Reduction
Increased Creativity and Clarity
Renewed Sense of Self
Awakening to Purpose
Heart Chakra Opening
Celestial Remembrance
Past Life Awareness
Connection to galactic and angelic realms
The table embodies 48 heart shaped vials that contain charged Holy water and 360 flower/gem essences lit through fifteen tones of color, matching the energy fields of the chakra systems. Supporting the vials is a lighted grid formed with sacred geometry and holographic healing words. The entire table is plated with Gold used as a conduit to envelop you in its energetic field.
The Kairos Chamber also turns into an amazing Sound room. 13 sound tubes are suspended around the light table to bathe you with tones that are calibrated to the different energy centers in your body. A divine message from the great pyramid in Egypt was "The body is the temple and sound is the key." I know from my own experience, sound has initiated many healing experiences for me.